Find out how every aspect of your fleet can benefit from aerodynamics, from the first to the last mile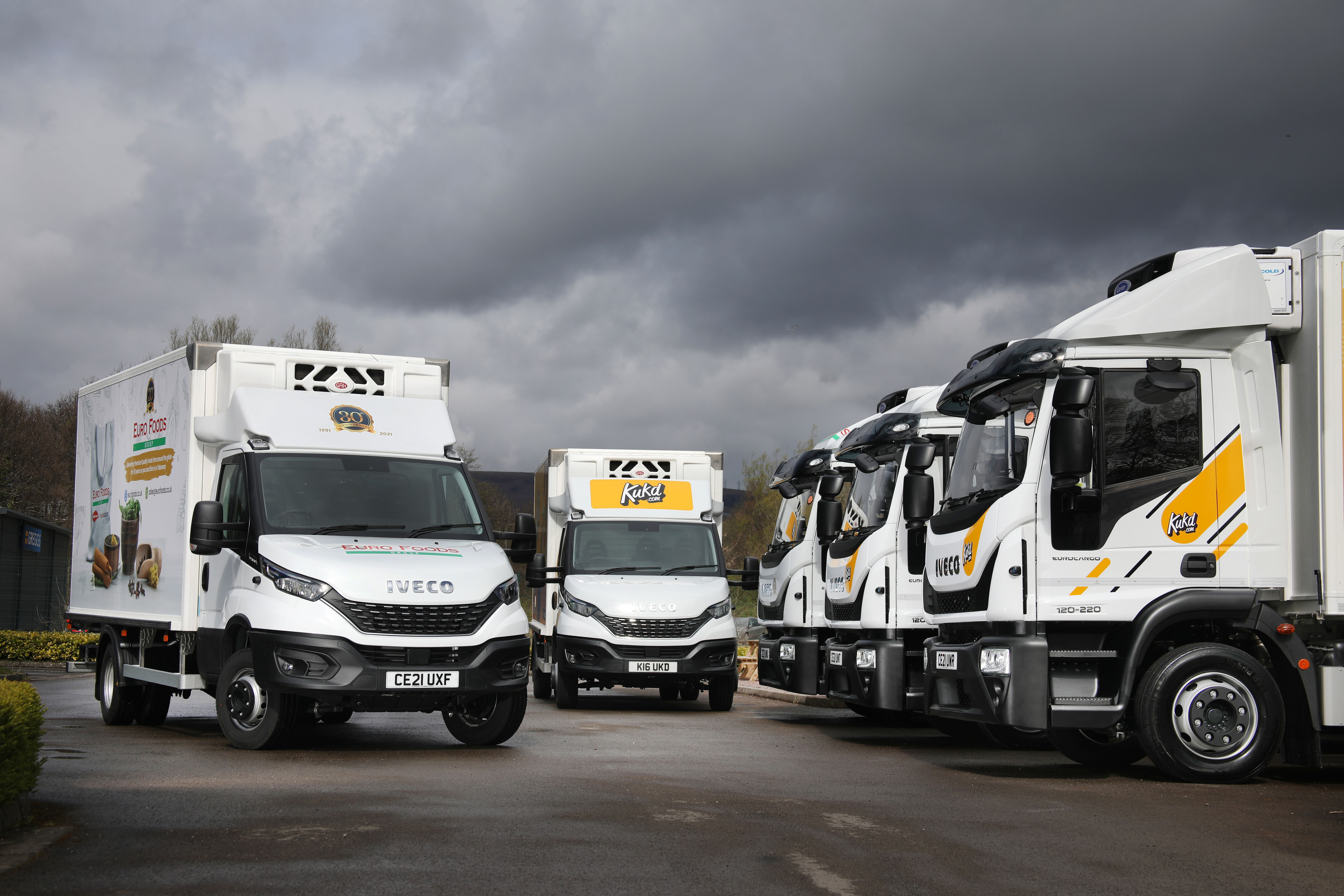 When it comes to fleets, we appreciate that no two organisations are the same. 
Understanding the specific logistical needs and challenges of our customers is something Aerodyne focuses lots of energy and attention on because, whatever the makeup of your fleet, we strongly believe we can help you save fuel costs, reduce your carbon footprint and work towards the deadlines for zero emissions. 
Aerodynamics are able to maximise efficiency on all types and sizes of vehicle, regardless of the type and length of journey they are on. It's for this reason that we take on the role of trusted advisor with many of our clients. We work collaboratively to understand your exact requirements, proposing the best product, or combination of products to achieve the greatest savings on fuel costs or increase in efficiency for the fleet you have today. Our innovative approach means we may even evolve existing products to perform better or differently if it means we can help you to gain significant additional benefits. 
Most blue-chip fleets consist of a mix of vehicles which serve the requirements of either first mile, middle mile or last mile logistics. 
The first mile – higher, further, greater aerodynamic benefits 
Known as trunking, the first mile activity is probably what we most associate with achieving results through optimising aerodynamics. Adding our specially designed kit to these larger, higher trailers for longer journeys does indeed reap impressive savings when it comes to fuel efficiency and range. But, as you'll see if you read on, that's far from the end of the story. Aerodynamics have a lot more to give. 
Whatever is being transported, Aerodyne has a solution which will deliver return on investment. From delivering up to 10% fuel savings on refrigerated trucks to a piece of kit that works equally well on 4.2-metre and 5-metre trailers, we've got a solution which will start your journey off with a boost. 
Top end aerodynamic outcomes for middle mile delivery 
As an often more complex stage of the logistics business which can involve a wide range of different vehicle sizes, the middle mile offers surprisingly consistent achievements when it comes to aerodynamics. 
Our Air Management kits are designed to benefit the tractor-trailer setup and our collaboration with Iveco Stralis delivered 3% fuel saving on their AS Tractor unit when pulling a 4.2M trailer. 
Rigids are often used as part of the middle mile sector and having designed a bespoke air deflector kit for Palmer and Harvey McLane, we were able to deliver a massive 6.5% fuel saving for their Solomon Slipstream rigids. This was achieved by giving their vehicles an additional 0.25km per litre of fuel once we'd fitted the kit, which needed to blend in with the radius on the body roof as well as sitting low on the cab roof to generate maximum aerodynamic benefit. 
These air management kits are just as beneficial when used on smaller, shorter and slower urban journeys.  
Final Mile is last but not least when it comes to fuel savings from aerodynamics 
The final mile is often more visible to the public and, as it usually involves home delivery, also revolves around issues such as fuel and noise pollution. It's the journey stage is becoming ever more electrified and our aerodynamic improvements are no less useful when it comes to alternative fuels.  
On traditionally fuelled vehicles, even those with refrigeration requirements, we can deliver a considerable fuel saving, such as in this example of a 6.5% fuel saving on a 3.5tonne Mercedes Sprinter. 
---
We're continually testing, reviewing and innovating at Aerodyne so it's always a good idea to get in touch and discuss your challenges with us. We'll start by analysing your current and future needs with our Fleet Aerodynamics Survey (FAS) and then present our expert recommendations along with telling you the likely period of time for you to see a return on your investment. Get in touch with us on sales@aerodyneuk.com or call 01778 422000.