Save time and money with Aerodyne's latest self-adjusting solution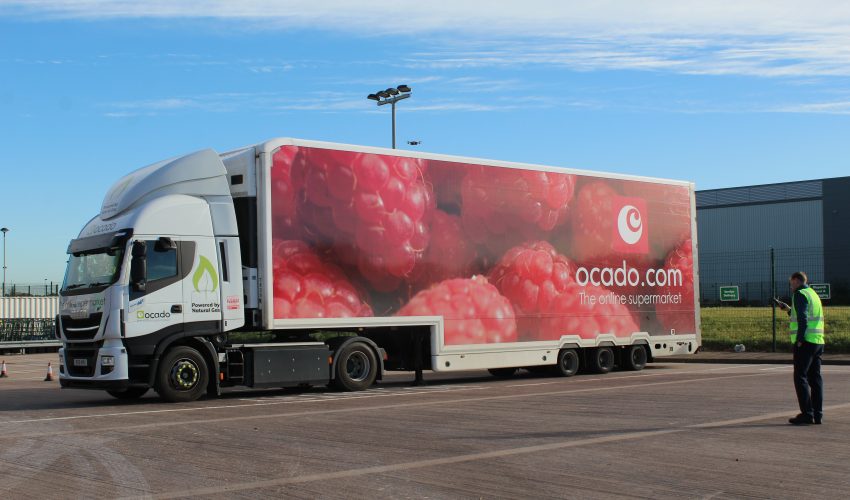 Did you know every 200mm of exposed trailer front costs 3% in fuel?  
Amid the current Ukraine crisis and eye-wateringly high fuel costs, considering your truck's aerodynamics has never been more pertinent. We have an array of aerodynamic solutions that help streamline your truck resulting in lower emissions, fuel savings and increased profit.  For one, deflectors reduce aerodynamic drag on your vehicle. Fitted to the top of the cab, they direct wind around and over the top of your trailer, therefore significantly saving engine power.  Think of it this way, without deflectors on your vehicle, when you double your speed you need eight times the engine power to overcome the air drag. In this context, the heavy demand on engine power to overcome air drag means a rapid usage of fuel at high speeds.  
As aerodynamic specialists, we're passionate about improving trucks' performance and reducing carbon footprint. Over the last few years we've been researching the auto-adjust market and we're proud to present our latest product: the AEROMATIC® Auto-Adjust Deflector.  
Aerodyne's AEROMATIC® Deflector saves you 3-10% in fuel costs 
Depending on your operation, our AEROMATIC® Auto-Adjust Deflector can give a return on investment within a few months. These self-adjusting deflectors not only save fuel and emissions, but manpower too. Requiring no input from the driver, they automatically find the correct position for optimum fuel economy.  AEROMATIC® deflectors adjust themselves to suit the trailer. If the trailer changes, the system resets in line with the new trailer height.  
How AEROMATIC® Auto-Adjust Deflectors are different 
 This innovative aerodynamic solution uses one single actuator protected and mounted with a very strong support frame. What this means is: 
A simpler system and no chance of a twisted air kit. 

 

 

The actuator can focus on pushing and pulling and is protected from any unnecessary side forces which could cause damage. 

 

 

The support frame acts as a level system so offers far more travel height than just the stroke length of the actuator. 

 
Who is already using Aerodyne's AEROMATIC® solutions? 
Ocado group turned to Aerodyne to help its fleet reduce fuel consumption. But with trailers at varying heights, they needed a one-size-fits-all product. Our AEROMATIC® Auto-Adjust Deflector was the perfect solution. In just 4 months, they saved an additional 7.2% in fuel on top of the savings they were making with the fixed-height Airkit.  Ocado's fleet services manager, Graham Thomas, said of Aerodyne: 'The system modelled well and there was a willingness to develop something that would meet all our criteria. Working with Aerodyne has been straightforward.' 
Click here to read more on the Ocado case study or watch the testimonial video here.
Our aerodynamic solutions can make a huge difference to your business. To discuss AEROMATIC® Auto-Adjust Deflectors for your fleet or any of our solutions, get in touch on +44 (0)1778 422 000 / sales@aerodyneuk.com. 
Don't forget, we can retrofit products to older vehicles, you don't need to review your fleet. We look forward to working with you!