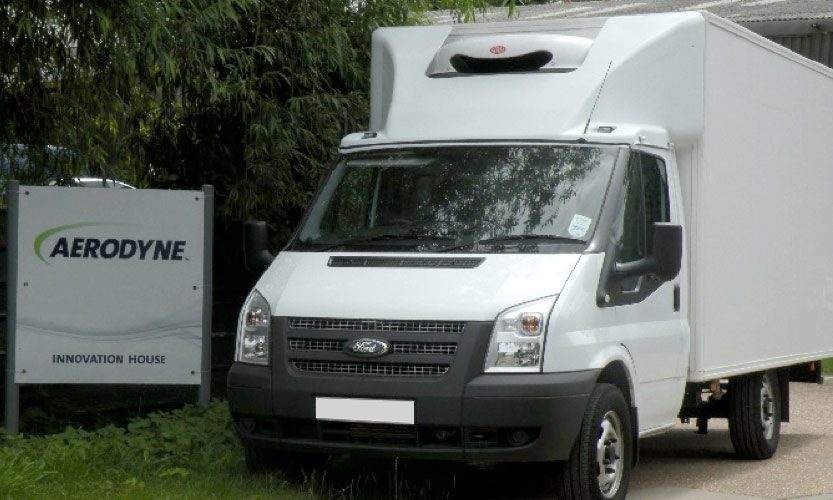 Aerodyne has been working in conjunction with Kerry Foods, a leading fleet operator in the global food market trialing a fuel-saving cab top deflector.
The vehicle was tested for a period of weeks with and without the deflector, resulting in an increase from 19.1 to 21.5MPG, which is 11.2% fuel-saving!
These results show how much fuel can be saved with LCV vehicles such as a Ford Transit 3.5 ton fridge truck.
| Vehicle Type | MPG Before | MPG After | Fuel Saving (%) |
| --- | --- | --- | --- |
| Ford Transit | 19.1 | 21.5 | 11.2% |