Why science holds the key to being on a credible carbon reduction journey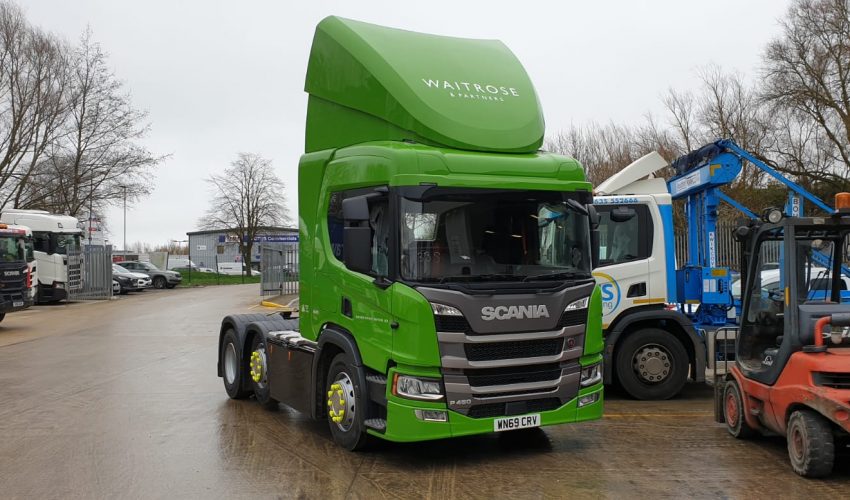 During 2021, a fifth of the UK's largest retailers cancelled contracts with suppliers who they deemed as failing to meet environmental, social and governance (ESG) standards.  
But this isn't just an extension of the 'cancel culture' we're increasingly seeing. It's serious, business-driven decision making based on the knowledge that change must happen. Businesses must find a way to achieve ever more stringent targets when it comes to sustainability and the environment. And these targets must be backed up scientifically and reported transparently, as opposed to being dressed to tick ESG or corporate social responsibility boxes. 
This statistic came from a report released by Barclay's Corporate Banking arm. In it, they also polled over 2,000 UK adults and found over half the respondents felt retailers should improve their ESG credentials. In fact, 52% said the issue of ethics and sustainability was in the top three factors that influenced their purchasing decisions. 
On a similar timescale, CDP also gathered data relating more specifically to emissions and climate risk. They reported that over half (56%) of suppliers providing to major UK organisations (this time across several sectors, including manufacturing and services as well as retail) do not yet have a target to reduce emissions. And just 3% of the suppliers have an approved science-based target. 
An issue that will not go away
One of the observations from the CDP report stated that corporate environmental ambition is far from being ambitious enough. Companies are not taking a wide enough view of things, nor are they engaging with their supply chain to create a greater momentum for change. 
Engaging in an open and inclusive way, seeking innovation and looking at the 'scientific why' behind each of your decisions and commitments takes energy and true action. There is no lip-service at play here. And it is these companies who go the extra mile who will emerge from the coming period of change with truly successful and sustainable business models, equipped for the future.  
And the rewards for making this extra effort are real. The CDP believes that companies who seek to engage their wider business ecosystem in change could achieve 11 times the reduction in emissions than those who simply seek to make changes within their own operations. 
We cannot find solutions in isolation. And transparency is critical to ensure we can trust in the actions being taken as well as in the outcomes committed to. The CDP has been lobbying for better disclosure of environmental information through an annual campaign over the past 5 years. Take up of the campaign increased significantly in 2021, indicating that the message is starting to filter through. 
Why science-based?
For a target to be verified as science-based, it must fit into Scope 1, 2 or 3 of the Greenhouse Gas Protocol Standards. 
From a vehicle emissions perspective this is relevant as: 
Scope 1: emissions made by your own fleet of vehicles (direct emissions)

 

Scope 2: indirect emissions but more related to manufacturing or heating so less relevant to vehicles

 

Scope 3: emissions associated with your value chain, so fleets run by suppliers or even customers. This is likely to be the 'big one' and is also harder for companies to control.

 
Our three-step design process gives the peace of mind you need
Being proactive, accountable and investing in long-term solutions are great ways to demonstrate you are serious about achieving your own targets and therefore enhancing everyone else's. Our clients benefit from scientific data and calculations which prove the emissions savings that can be driven from our various products.  
Our three-step design process makes sure true analysis is available so that decisions are informed: 
Step 1: Understand
Aerodyne will analyse your current and future fleet needs with a CVAS (Commercial Vehicle Aerodynamics Survey) to understand how we can improve the aerodynamics of your fleet to provide the greatest benefits to you and the environment. 
Step 2: Analyse
Using the CVAS data, we then analyse and present our recommendations, backed up with bespoke scientific and ROI reports. 
Step 3: Deliver
Using the latest 3D CAD and CNC processes, we start the journey with our client to design, develop and manufacture the truck aerodynamic solution. It's now that our innovation and experience really come to the fore. 
Reputation is everything
For businesses to commit to becoming net zero, they need to tackle their Scope 3 emissions. It therefore makes logical sense that, in order to become a supplier of choice, transport firms and delivery companies should prioritise their own carbon footprint reduction activities, thus making it an easy decision for the larger firms to do business with them. 
Trust is very much in the spotlight at a time when many institutions are failing the public. In fact, a long-standing regular report into trust has shown business leaders as replacing public institutions such as the government and NGOs as the most trusted figures in public life. This trend is now a few years old and not slowing down. People believe that big business holds the key to solving many of the world's current issues. 
It refers to the 'cycle of distrust' and says that 'societal leadership is now a core function of business'. This circles back to the study cited at the start of this article: it is more critical than ever that organisations and their leaders are willing to stand up and be counted when it comes to the claims they make for the future of our environment.  
Trust goes hand-in-hand with credibility and no business can survive without credibility. Evidence of this comes from some of the lead statistics in the report:  
58% of stakeholders will buy or advocate for brands based on their beliefs and values

 

60% will choose a place to work based on their beliefs and values

 

80% will invest based on their beliefs and values.

 
The sooner all businesses start working to set real environmental targets, aimed at achieving scientific measures which can effect genuine change in society, and the sooner they do this for more reasons than to report it in their annual accounts, the better.