When it comes to aerodynamics, what would you ask our trusted advisors?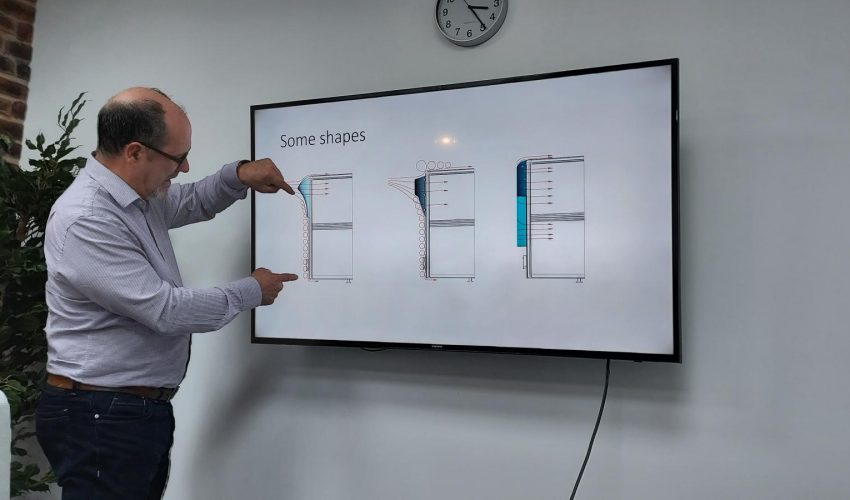 At Aerodyne, we've long prided ourselves on our collaborative approach to doing business. We build long-term relationships with our customers and our considerable research and testing is done so that we can be sure we're always providing the very latest technology to drive the best savings in carbon footprint and fuel costs. 
We use the term Trusted Advisors and we feel strongly that our customers should be able to reach out to us with any concerns or to discuss ideas and brainstorm solutions. 
Why are we trusted?
We've written our own story in the world of truck aerodynamics. Since 1979 we've been continually striving to grow and improve and we're now the proud providers of some of the most innovative aerodynamic devices available on the market.  
But it's about more than what we say. Our approach to business is to prove our worth. We use science to back up our claims and have always been at the forefront of demonstrating the performance of our products, enabling our customers to see their return on investment in black and white. 
We put our money where our mouth is, with a mantra that is clear: if we can't make savings for you, we'll tell you. 
How can we advise you?
We always start our relationship with a new client by undertaking an audit (our FAS – Fleet Aerodynamics Survey) of their fleet and understanding the benchmark we are working from.  
All our recommendations are backed up by science and data. We test our products using CFD – Computational Fluid Dynamics – which represents the closest simulation of real life possible. So you know we give you the most realistic advice possible. 
We empower our people to ensure they can advise our clients at every stage of their enquiry. Our sales staff, for example, are fully trained to be able to answer technical questions about our products and our website is full of information and advice too. 
A new way to work with us
We're excited to announce that we're also taking our 'trusted advisor' status to a new level with our Lunch and Learn sessions. These are available to existing clients and involve members of our team visiting your organisation and spending a lunchtime educating your team and answering their questions.  
Recently, we gave a client's technical team a detailed explanation of aerodynamics and how it works. We talked about the physics that sit behind the concept and how aerodynamics has a lot to do with what we call 'shape management'. 
Carbon and fuel targets are only going to get tighter as we head closer to the 2030 deadline for zero-emission transport. Challenges will abound during the approach to this goal and we are here to help you solve those challenges. 
A client we visited for a Lunch and Learn recently, said "all concerned felt that it was an enlightening and useful exercise, we are already looking at ways to incorporate some of what we learned into our products as standard." 
If you'd like to enquire about Lunch and Learn, please contact Tod Harvey (Head of Sales) at tod.harvey@aerodyneuk.com and we'll be delighted to arrange it.