Meet The Team: The Workshop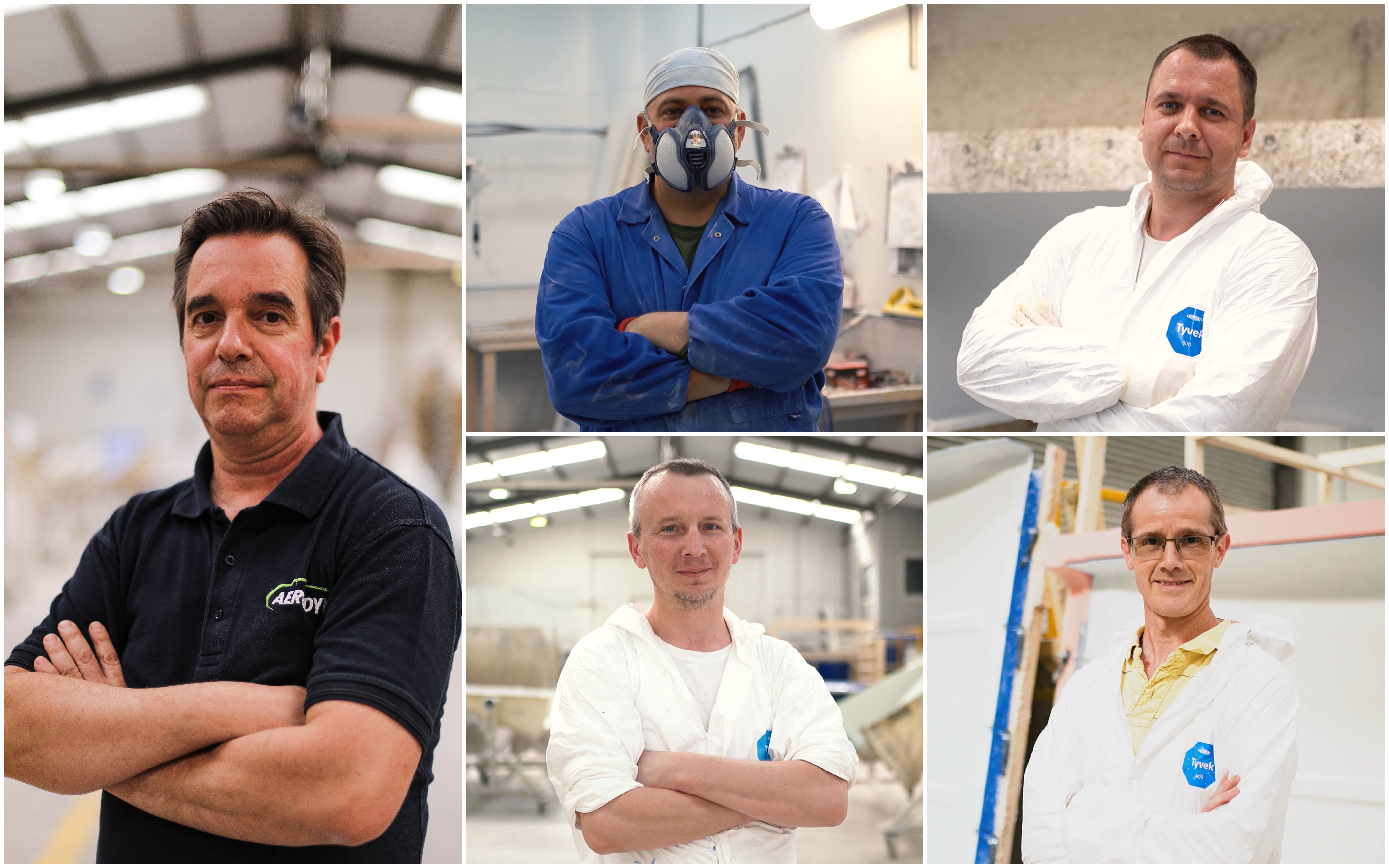 They say a business's greatest assets is its people.  That's especially true of the hard-working team in our factory.  We interviewed some of the guys who roll up their sleeves and bring to life the products that make the Aerodyne wheel spin round.  Here's what they said: 
What do you enjoy about working for Aerodyne and why? 
''The Aerodyne factory is a friendly place to work, good amount of variety and a sense of pride in being part of a team doing our bit to help save the environment'' 
''The food related rewards always go down a treat. Nothing like a good sausage and bacon roll to kick off the day.  Team lunches when we hit an Aerodyne World Record seem to make it all worth while!'' 
''Variety is the spice of life and that certainly goes for us at Aerodyne – no two days are the same'' 
What's the most interesting/useful thing you have learnt since joining the Aerodyne team? 
''Continuous improvement is always at the forefront of our minds; it creates a positive atmosphere because we all feel like we are constantly learning'' 
''Being in dispatch you get to see the aerodynamics going out the door and also then fitted onto the trucks that come in and out our yard.  I've enjoyed learning exactly what they do and how much they can help streamline the vehicle'' 
''In our R&D we try and make the trucks into Formula One cars by developing the best aerodynamics on the market'' 
''I never knew how many different types of trucks there is available.  I have lost count of the new kits that we have brought out for new trucks since joining here 14 years ago.  Sometimes it feels like there's a new kit every week!'' 
''I joined Aerodyne 9 years ago now.  All though it has flown by, I have enjoyed getting to know the different people and cultures here and also the different ways to get things done'' 
What do you do outside of work? 
''Fishing.  I'm on a mission to catch the biggest fish in Lincolnshire!'' 
''I've decided to take my spare time by the scruff of the neck… skydiving and my first plane lesson ticked off the bucket list!'' 
''I'm on my feet a lot of the day so there's nothing like putting my feet up with a beer at the weekends, although I do biking a bit as well to get some fresh air'' 
''Golf.  Nothing like a bogey-free round with an eagle on the 18th and a beer on the 19th!'' 
''I try and get some exercise in every weekend – swimming, golf or canoeing – and then retire to my garage to work on my carpentry''