SAIC MAXUS: The Trailblazers of Eco-Friendly Transport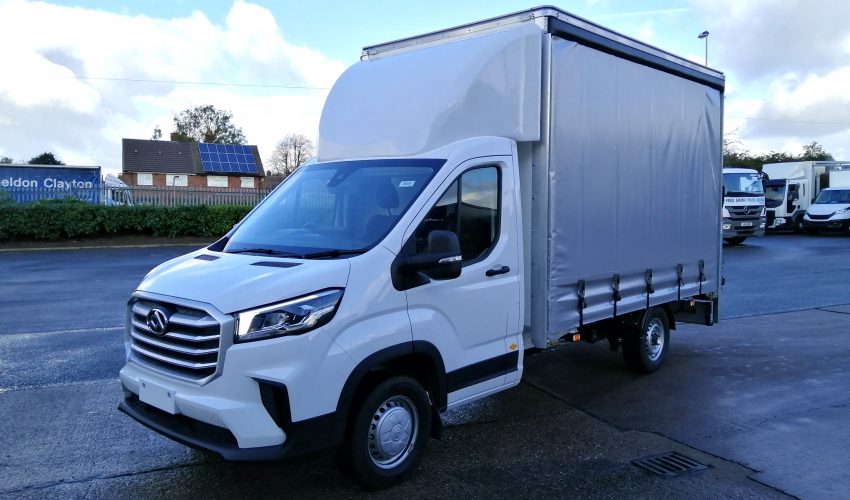 With diesel trucks being phased out by 2030, there's pressure on truck fleets to adopt zero-emissions solutions.  
One brand making strides in the zero-emissions domain is MAXUS who are leading the way in the development of electric light commercial vehicles (eLCVs). Passionate about reducing carbon emissions ourselves, Aerodyne is a proud partner to these innovators of sustainable motoring. We offer a range of products to improve the aerodynamics of the MAXUS STD Cab. 
Mark Barrett, General Manager of Harris MAXUS said "At MAXUS we are committed to playing our part in the creation of a greener motoring industry and encourage businesses to start the process of moving to electric and understand what's involved for them – and the associated benefits. Our MAXUS vehicles are already environmentally friendly, providing zero emission driving through our 100% electric e DELIVER 9 and e DELIVER 3, and reduced emissions in our DELIVER 9 model through a brand-new Euro 6D engine. With Aerodyne, our vehicles are even greener. Aerodyne has a wide range of fantastic products which can heighten fuel efficiency and increase range, helping businesses to reduce fleet costs and extend the run time of their vehicles. We are thrilled to be partnered with Aerodyne and look forward to developing this relationship further as we move forward into a new era of motoring." 
Read on to find out why MAXUS could be the brand of choice for environmentally-minded fleet managers – and don't forget, the benefits can be extended even further by fitting Aerodyne's aerodynamic products. 
Who are MAXUS and why are they important? 
The MAXUS brand is a subsidiary of SAIC Motor, the Chinese automobile corporation. In 2010 SAIC acquired British van manufacturer LDV and began manufacturing light commercial vehicles (LCVs) under the MAXUS brand name. After a relaunch in 2016, they introduced their first ever zero-emissions panel van. 
Since then, several more eLCVs have been launched and now an array of UK corporations – including Tesco – are replacing their fossil-fuelled fleets with MAXUS eLCVs. Importantly, MAXUS's most recent models no longer offer diesel engine alternatives.  
The brand is already well-established in its home market of China, and is fast becoming the popular choice for UK-based fleet operators looking to go green. At the end of 2021 for example, over half of all MAXUS sales were electric vehicles (EVs) and by year end the brand anticipates a 400% sales increase.  
But it's not only MAXUS's eco-innovations that make them popular, their compassionate customer service sets them apart in the sustainable motoring sector. The brand is hyperaware of the challenges the average logistics company faces in transitioning to electric. They also recognise that not all organisations will be ready to make that change yet. Consequently, MAXUS makes it a priority to advise, educate and guide fleet managers and business owners on the transition. And they provide in-depth data analysis to optimise fleet productivity and efficiency. 
MAXUS have already been focused on alternative fuel innovations for several years. But in December 2021, their hard work paid off and they were named Electric Vehicle Manufacturer of the Year at 2021's GreenFleet awards.  
What are MAXUS's plans for the future? 
This year, MAXUS plan to launch a fully electric multi-purpose vehicle (MPV) to rival the Peugeot e-Traveller. The MIFA 9 is expected to start selling in the UK towards the end of 2022, though it will be targeted initially at premium audiences.  
MAXUS will also continue their work with eLCVs. Currently, plans for an electric pick-up truck and minibus are in the early development stages for the UK market.