From entrepreneurs to expert advisors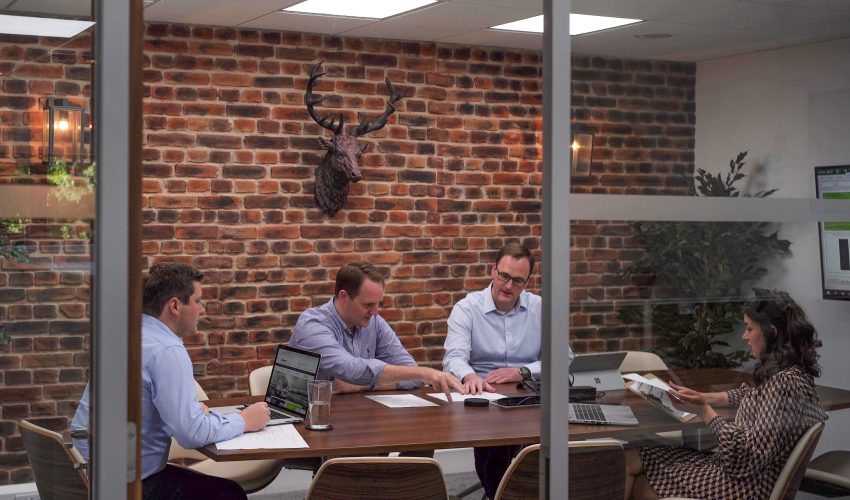 Founded in 1979 by Ambrose Kingston, Aerodyne Global has written its own story in the world of truck aerodynamics. We spoke to Ryan Kingston about his history in the business and some of the current challenges facing the industry as a whole. 
Tell us about your history with Aerodyne, the size and shape of the organisation today and what role you play in the business
I joined Aerodyne in 1999 and spent my first 14 years in production and operations, really getting to know the nuts and bolts of the business. I moved into sales in 2013, and took the role of Managing Director in 2015.    
Over the last 2 decades the business has grown significantly and we have increased our market share.  We really put this down to three reasons: 
Our brand and reputation as trusted advisor in truck aerodynamics which has come about as a result of our excellent attention to detail

 

Our team passion to create a great client experience

 

Developing some of the most innovative and successful truck aerodynamic solutions

 
The environmental angle has always been present but it's recently been getting a really high profile with COP26 and other major events and protests. What are your thoughts on carbon footprints and the transport industry?
Sustainability is very important. HGVs contribute less than 4.5% of total emissions but 15.9% of transport emissions and 18% of all road transport emissions. So they are an area that can be improved. 
We believe that every fleet operator should be focused on doing everything they can to reduce their carbon footprint and it certainly feels as though there's now an unstoppable global drive to reduce carbon.  
Sustainability is starting to come close to the top of board room agendas, and it's good to see the governments' supporting this as we saw at COP26.  We're excited to be bringing solutions to the forefront of this space in the transportation sector. If you look back 10, or even just 5, years, clients were buying truck aerodynamics to save fuel costs and enhance their fleet image.   
Recently, we've seen a significant shift with clients buying truck aerodynamics to reduce their carbon footprint.  It's a mindset shift and it can be seen throughout the transportation industry.   It's important to remember though, that with the competitive nature of the logistics industry, environmental solutions need to be commercially attractive too if fleet operators are to justify making a change.   
This is where truck aerodynamics comes into its own with typical financial ROI's within 6 to 18 months.  
Who are your ideal clients?
We work with any fleet operator whether they have a single truck or a fleet of thousands, but our ideal clients are larger fleets with sustainability at the heart of their logistics strategy, because that's where we can make a tangible difference. 
What is your favourite activity within the business?
There are many enjoyable activities in my role.  I love working with our team, and I'm passionate about R&D, but I think the my favourite experience is presenting a complete fleet fuel and carbon saving program to a client, pulling the deal over the line, and then seeing the job being delivered and your predicted results being shown when the fleet is on the road. 
It's satisfying from a design perspective, a brand perspective and a customer experience perspective. 
What do you think the future holds for low carbon transport and logistics?
The shift towards alternative fuels and electric trucks is definitely the way forward.  I do think we are a few years away from seeing electric trucks being produced in volume though, because of the battery range and weight and the challenges they present around pay load as well as the cost of production.  
Battery innovation is critical in developing truly sustainable solutions for transport, but I'm sure it will come.  As they say there is more technology in our smartphones than there was in the first rocket that went to the moon, so it shows how technology is constantly developing.    
I think, in the meantime, alternative fuels such as CNG and LNG are a good place to be, plus making sure you're getting the best out of your aerodynamics, of course. 
You talk about electric trucks and alternative fuels?  Will aerodynamics still be required?
Yes certainly!  It's the same principal: aerodynamics save power so instead of diesel, it's either gas or battery range.   
We did some testing at Millbrook on an electric 7.5-ton truck and by adding our aerodynamic solution, the battery range improved by 12%.  At an extra 10 miles range, this would make a huge difference in how many drops the truck could make on an urban run.  Increased gas range is critical too, particularly as while the gas network is developing it's not easy to refuel with CNG on route, so extra range from the tank really improves logistics efficiency.  
What's your biggest / most motivating challenge for the business?  
Our biggest challenge is to get new clients to invest time and understand how much fuel and carbon we can help them save.  We offer an exceptional ROI, but importantly, our kit will also help them hit their sustainability goals and therefore help the environment.   
It's a win-win-win and it makes commercial sense.   Fleet operators could be doing so much now with aerodynamics to reduce the carbon impact of their diesel fleet, whilst they wait for a suitable alternative fuel truck to come to the market.  Once they understand this, they are on the journey to reducing their carbon footprint. 
What is your vision for Aerodyne over the next 5-10 years?
I think the future is very exciting. Having been in the truck aerodynamics space for 43 years, the Aerodyne team has an immense amount of knowledge and experience. We can back that up with a robust production and supply chain strategy and this puts us in the perfect position for growth as the world goes carbon neutral.    
Our vision is to become the number one global trusted advisor in truck aerodynamics and we are well on the way to achieving it.