For the solution to high fuel costs, fleets should focus on aerodynamics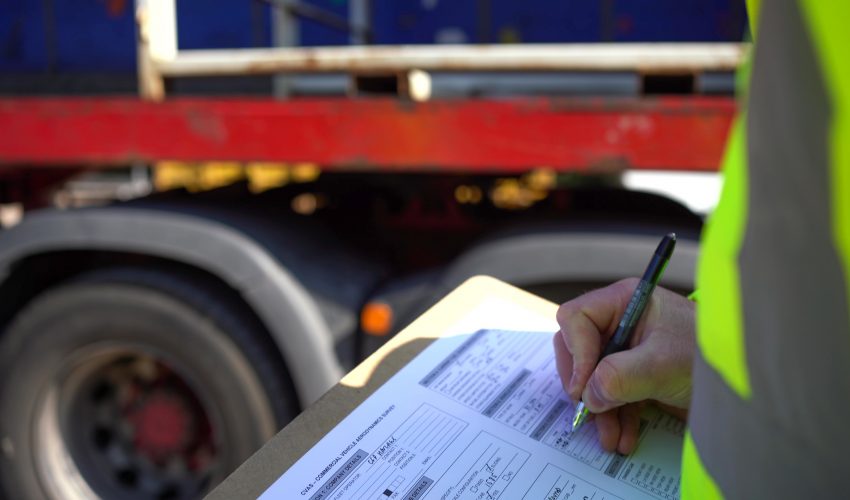 In a recent interview with the BBC, Lesley O'Brien, director of Freight Link Europe, talked about the once inconceivable rise in fuel costs that has occurred in her business.  
With fuel accounting for one third of her operating costs, Lesley has seen the cost of filling an articulated truck rise by 50% in just a year. Pump prices might be hitting the headlines currently, but these challenges are nothing new for fleet managers.  
Aerodyne's Head of Operations, Cameron Chattell, discussed their approach to continual improvement and why aerodynamics is something fleet managers can't afford to overlook. 
"At Aerodyne, we are continually reviewing, redesigning and innovating to enable our clients to mitigate these increases, both in terms of fuel costs and the other target bearing down on them in the shape of environmental legislation" explains Cameron. "Issues which may once have been seen as mythical are suddenly and painfully coming to the forefront of business decision making and organisations, (and especially the fleet operators within them) are realising that action must be taken immediately.  Any saving on fuel will have a huge impact on the business today but, of course, improving aerodynamics also makes inroads into achieving critical future environmental targets. 
A focus on flexibility
Of course, no-one can control the increasing pressure from the economy and world events, which are conspiring to push up the price of fuel at a rate not seen before. So we asked Cameron what Aerodyne are able to do to help their clients. 
"As a business, we have maximised the help we can offer our clients by utilising our supply chain innovatively. This innovative thinking has provided us with the capacity to quickly scale our production to meet high demand at relatively short notice. In fact, one recent contract saw us successfully deliver hundreds of deflector units in a matter of weeks, something which would not have been possible without careful planning and an efficient structure to the manufacturing division of our organisation." 
Back to the drawing board
Cameron explained more about the importance of innovation at Aerodyne. "The opportunity to reassess and reinvent is always a welcome one here at Aerodyne. We approach every new enquiry with an open mind and a blank sheet of paper, albeit one that is backed up with considerable knowledge and experience. Our bespoke aerodynamic solutions range from full body kits to individual add-ons, such as side skirts or deflectors but, whatever the requirement, everything we do is focused on the outcomes our clients require. 
Initial discussions prove most fruitful when we visit potential clients to audit their fleet and then provide them with a comprehensive report showing what could be achieved. Using our unique Commercial Vehicle Aerodynamics Survey (CVAS) model, we can gather data to produce a visual depiction of the savings that could be made in terms of both fuel costs and carbon footprint. Of course, an aerodynamic solution addresses both issues: reducing fuel costs per mile and increasing range, both of which drive down the carbon footprint of transport." 
Keep exploring
We asked Cameron to describe the best thing a fleet manager could do, right now, to deliver savings and efficiencies to his organisation.  
Cameron explained there's no one-size-fits-all answer: "Our service is as bespoke as the goals set by our prospective clients. By engaging with fleet managers and sustainability teams, we can design the best solution. This can range from modifying or redeveloping an existing product to make it perfect for the fleet and brand in question, to a complete redesign which often increases aerodynamic performance and delivers even greater savings. 
Working collaboratively in this way means our solution will reflect their goals and they will receive the best product possible, with results and an ROI to match. We relish taking the role of trusted advisor and welcome input from our clients who bring the knowledge and expertise of their own industry as well as corporate and brand requirements." He also reminded us that the pressure is building for fleets to take action: "Doing nothing is less and less viable, with costs becoming prohibitive and the very real deadlines for environmental targets looming. There is also a growing reputational issue as consumers and supply chains search for suppliers who meet their own expectations." 
Look after the pennies
Rod McKenzie, from the Road Haulage Association (RHA) is quoted in the BBC article as saying "…every penny [saved] makes a massive difference and as such, every penny must be made to count."  
We asked Cameron what he thought about this. "Return on investment is rightly at the top of the agenda for our clients and we are always investigating ways to improve this and drive as much value from our products as we can.  
Currently, some fleets can see their ROI within twelve months, making aerodynamic solutions the most effective way to address these issues. While the initial outlay is there, longer term thinking makes this investment a necessity if only to limit the damage of further price rises. At Aerodyne, we place a priority on giving prospective clients as much information as possible with which to make their decisions. This includes bringing the future to life with both 3D and 2D CAD designs which give a tangible impression of the solution requested and also bring the aesthetics of future fleets to life." 
Finally, we asked Cameron whether he thought real inroads could be made into the adverse conditions being experienced across the transport industry: 
"With such extraordinary economic conditions currently at play, some of the savings we discuss might feel like a drop in the ocean but the bigger your fleet, the more sense it makes to start making any savings as soon as possible. It's also important to remember that fuel savings go straight to your bottom line and can easily reach five figures if you are running a large fleet." 
If you'd like to speak to Aerodyne and get a feel for what better aerodynamics might mean for your business, please get in touch on sales@aerodyneuk.com or 01778 442000.