Aerodyne future proofs sideskirts in readiness for new CO2 reduction targets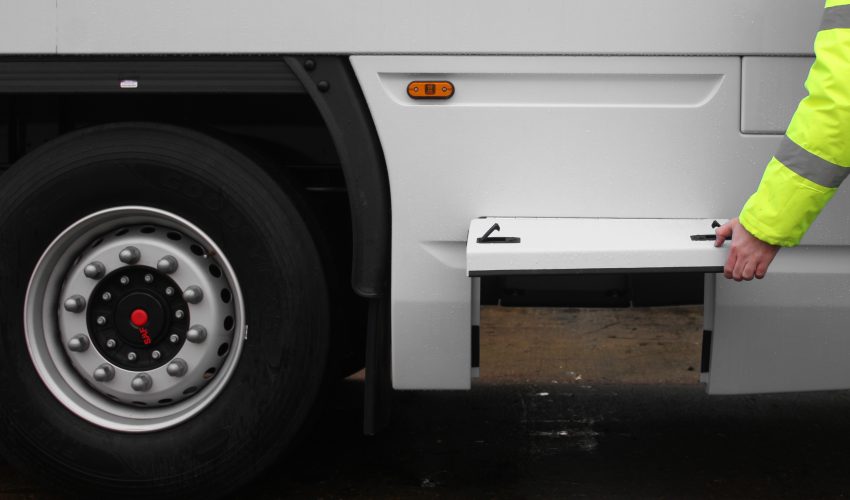 At Aerodyne, we are always innovating. One recent project involved turning our usual process on its head and developing a product that was future proofed to pass future tests and targets. 
A bit of background
European Community Whole Vehicle Type Approval (ECWVTA), also known as Type Approval, was introduced across all EU countries and all vehicle types in October 2012. 
Its intention was to ensure all vehicles, wherever they were built or adapted, met the standards required for them to be sold in the EU. It was black and white: no approval, no sale. 
Vehicles that are approved can be sold anywhere across the EU with the confidence that the 'whole' vehicle – that means everything from the tyres to the complete vehicle – meets the standards set by the EU, and in some cases UNECE (United Nations Economic Commission for Europe). 
Future proofing our products
The advantage of having such a standard in place is that we know that when legislation demands, the standard will be tightened, such as is the case with forthcoming CO2 reduction targets on trailers. 
We know these will be relevant to trailers sold in the EU and we suspect it may eventually extend to the UK as well. The targets we are working to with this product are known as VECTO and are already in place for trucks and currently in progress for bus/coach and trailers. 
In order to smooth our manufacturing process and to ensure our clients have as simple a decision-making process as possible when it comes to their aerodynamic solution, we have been developing a new range of trailer sideskirts which are 'pre-approved' as a Separate Technical Unit (STU)*. 
Working to a Worst-Case Scenario
We worked with the approval authority's technical service to hols what's known as a "Worst Case Review". This is more proactive than it sounds! 
This type of review aims to establish the variant of the product likely to give the least good response to the tests. The theory, and reality, is then that everything else performs better than worst case and, providing the worst-case scenario passes the test, everything else will also pass. 
The next step was to manufacture the sideskirts and assemble them in this 'worst-case' configuration. We then tested them as required by the standard. 
A Best-Case Outcome
The deflection were all found to be within the specified standards and were deemed to have passed the tests. We now know the minimum performance required from our sideskirts to future proof them for the forthcoming legislation. 
Those we produce to satisfy these standards will be marked with our E approval number and can confidently be incorporated into the Whole Vehicle or National Small Series Type Approval of any trailer manufacturer across the EU. 
*In accordance with UNECE Regulation 73 Lateral Protection Devices