58 New DAF LF's for Allied Bakeries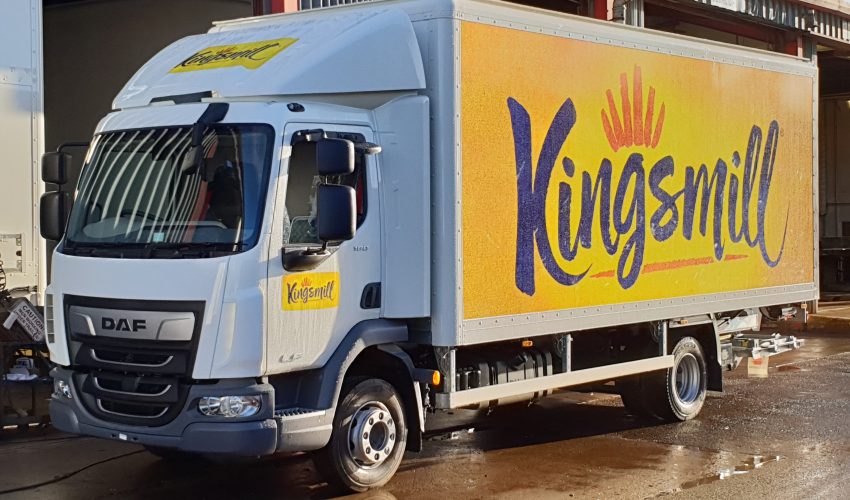 Allied Bakeries, part of Associated British Foods (ABF) plc, make up the grocery brands Kingsmill, Burgen, Allinson and Sunblest and are known through their wholesome white, wholemeal and seeded breads.  They have taken delivery of 58 new DAF LF Day Cab's complimented with Aerodyne's 3D Fairing and Sidewings – the WR-344 & WR-345.
Having an air kit greatly improves the vehicle streamlining and provides extra fuel-saving.  Remember… Double the speed and you need eight times the engine power to overcome the air drag. In this context, the heavy demand on engine power to overcome air drag means a rapid usage of fuel at high speeds.
This kit was designed with a curved back flange so can be trimmed to suit low and high bodies and can be modified to suit refrigerated bodies.  For more information on this product click here or contact one of the sales team on sales@aerodyneuk.com or phone 01778 422000