Why should you choose Aerodyne as your trusted aerodynamics advisor?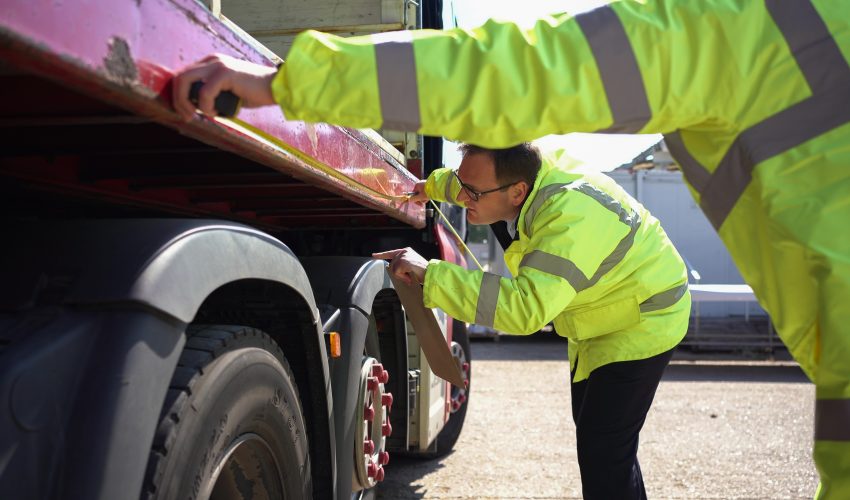 A family business established in 1979, we are proud of our performance to date in supplying market leading aerodynamic solutions for trucks and trailers. But what is it that makes us different from the rest? We say we're trusted but why should you believe us? 
The background
We've written our own story when it comes to truck aerodynamics. We were founded by an engineer with experience in the logistics industry, so we've always known the challenges our clients face. We've been there, walked a mile in the fleet manager's shoes, so we have an empathy as well as a burning desire to keep creating better solutions. 
We're proud to still be family owned, especially because to date, we've manufactured some of the most innovative aerodynamic devices available on the market. Most importantly, we've also evolved to become a trusted advisor to our clients. 
This means working collaboratively to address ever-tightening targets and ever-increasing costs, always with a view to every project being delivered at a best-in-class standard. 
How we work
There are three things that anyone who is thinking of working with us should know: 
1. We are authentic. 
We call ourselves trusted advisors and the ethical element of this is as important as the quality of the knowledge we share. Our mantra is that if we can't save you fuel, we will tell you.  
Our commitment to a quality service reaches deep into the business. We have substantially invested in our manufacturing capability, meaning we work with excellent management analytics and information, have multiple manufacturing sites, refined and fit-for-purpose production processes and a commitment to stock and component holding to maximise the chance of availability. 
 2. 
We are thorough.
Our three-step approach to doing business has been designed and refined to ensure all our clients get the very best outcomes. The stages are Understand – Analyse – Deliver. 
All enquiries start with a discovery meeting where we meet you to understand your needs, both now and in the future. We then audit your fleet using our trademarked CVAS (Commercial Vehicle Aerodynamic Survey) report. Gathering this level of data enables us to provide excellent analytics and truly understand the challenges that need solving.  
Stage two is where we compare the CVAS data with your needs and provide bespoke recommendations which are backed up with scientific and ROI reports. The savings we can offer are always significant (and don't forget we'll tell you if we can't help). Some examples are a 20% fuel saving for Reynolds Catering; a 7.2% saving for Ocado; and an 8.3% saving for Fresh Direct. 
We are committed to proving the performance of our products and always look for the lowest ROI possible – preferably between 12 and 18 months. 
Finally, there is our delivery stage where we utilise the latest 3D CAD and CNC processes to design, develop and manufacture the truck aerodynamic solution. We currently have over 350 products and, because so much of what we do is bespoke, this is always increasing. 
We can work closely with truck manufacturers and body builders to provide our clients with the final result and many of our products can also be retro-fitted to older models, meaning almost every fleet is able to benefit from improved aerodynamics. 
It is this attention to detail and data that underpins the reliability of our solutions. To quote Ocado, "Aerodyne stood out for their attention to detail…it was clear from day one that they were keen to work with us to get to where we wanted to be." 
3. We are innovative.
Throughout our company history, we've questioned the norm and innovated to find new and better solutions for truck aerodynamics. 
Partly, this involves being open-minded and flexible in our approach. Take our AEROMATIC® truck spoiler. This innovation was designed to counter the challenge of fleets in the UK having different heights of trailer. We designed it entirely in 3D CAD and it was part of the solution that afforded Ocado an additional 7.2% of fuel savings across their fleet. 
In fact, we do so much analysing and testing which results in bespoke solutions that we've made it a brand value. It's helped to make us an industry leader in the design and development of aerodynamic solutions. We were delighted with this testimonial from Travis Perkins: "Their knowledge and expertise in truck aerodynamics has assisted us in reducing our CO2 footprint, whilst saving fuel costs too. I would recommend them as experts in their field to other fleet operators looking to reduce CO2 and save fuel." 
If you are interested in speaking to us about how we can help you reduce your carbon footprint and save money on fuel, please get in touch at sales@aerodyneuk.com or on 01778 442000. We're ready and waiting to help you meet your environmental targets and increase the profit in your business in the face of rising costs. 
You can also find out more on our website.