Taking COP26 from inspiration to action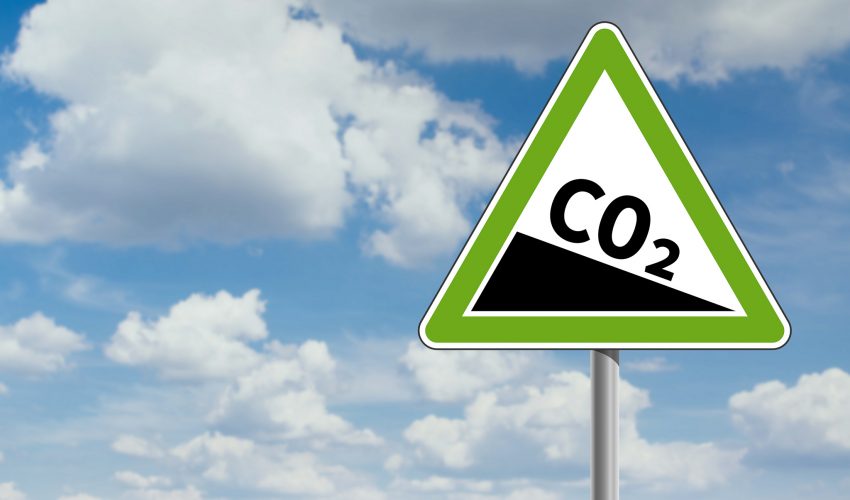 It may take more time to understand the legacy that COP26 will inspire but, one thing that is already evident is the weight being put behind the subject of carbon footprints by the public.
For commercial organisations, this is a big issue: our reputations as employers and suppliers are at stake. People are less and less wiling to work for or purchase from businesses that cannot demonstrate sustainability meaning that now is the time to start making changes, no matter how small.
Full speed ahead to zero emissions by 2030?
Not only is the transport industry responsible for an eye-watering 10% of global emissions, but it is also among the fastest growing sectors for environmental damage. The government's response is to aim for zero emissions but encouraging organisations to opt for alternative fuel vehicles. It sounds good in a headline, but it is simply not reality for large fleet owners to go from the fast lane to a standstill (if you'll pardon the pun) in one leap. The technology for electric trucks is not yet ready to support a busy supply chain function.
However, there is a way to make a start on improving fuel consumption which, of course reduces the carbon footprint and saves money, which could then be earmarked for future investment in more sweeping changes in the future.
It's all about making the best of what you have and, at Aerodyne Global, our aerodynamic kits can result in considerable reduction of drag, an increase in fuel efficiency and, of course, a corresponding reduction in carbon emissions. We can supply new vehicles with made-to-measure kits or design and fit older fleets with bespoke parts that can be retrofitted to achieve the same results.
Where government initiatives remain a series of well-meaning intentions, Aerodyne Global is already collaborating with clients and enabling small steps to be taken to help the bigger picture change gradually.
Driving change
Over 90% of a companies' carbon footprint sits with the supply chain (Source: Normative) with a fair proportion of that relating to transport. Mandatory reporting will come into force in 2023, at which point organisations will be compelled to declare their supply chain emissions.
Let's look a little more closely at some numbers.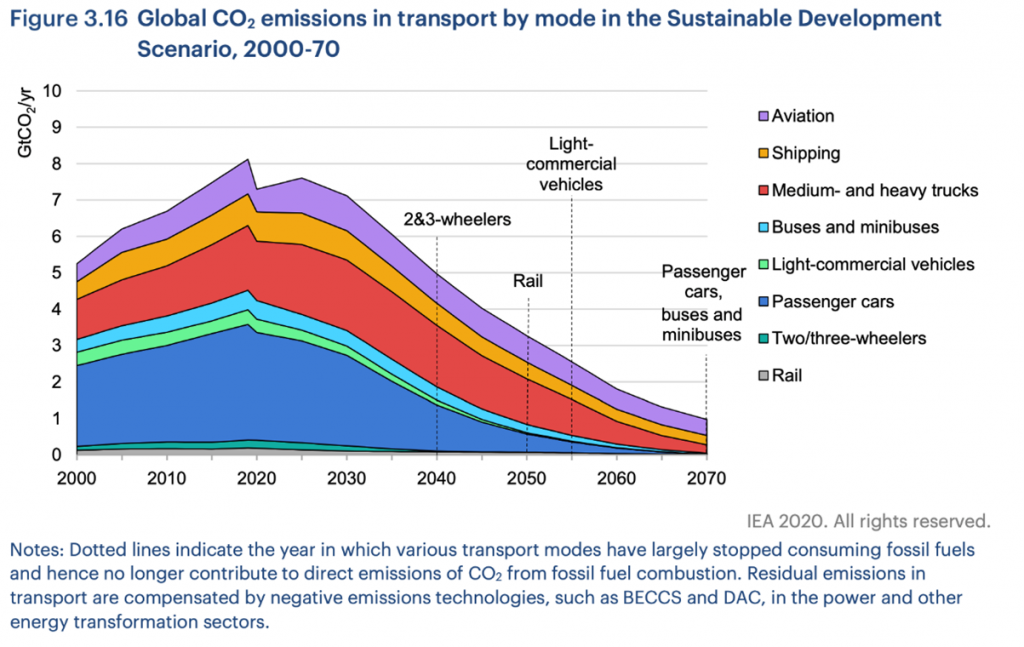 The chart, published by the International Energy Agency (IEA), shows the impact of medium and heavy trucks within the overall context of the transport sector. A total of 29.4% of the total emissions associated with road travel. More than aviation, which is perhaps surprising given where the media tends to focus attention.
It's not hard to see that this will become a differentiator when it comes to businesses selecting their preferred transport suppliers. It's time to take action.
You can't win the race if you don't line up
The IEA have stated that "Reducing CO2 emissions in the transport sector over the next half-century will be a formidable task" but this is because they are only considering wholesale change in terms of alternative fuels including hydrogen and electricity. At Aerodyne, we have proof that by making immediate changes to the aerodynamics of your fleet will result in lower fuel costs, emissions dropping and your credentials therefore enabling you to stand out from the crowd of your competitors.
To find out more about the changes you could make, and the benefits you could uncover, why not check out the Reduce Your CO2 page on our website where you can use our carbon and fuel savings calculator to make some predictions before getting in touch to find out how we can help you achieve them.
Take aerodynamic action. Save fuel. Reduce carbon.