Looking for Fuel-savings? Visit AERODYNE at the CV show, HALL 3 STAND 3E116…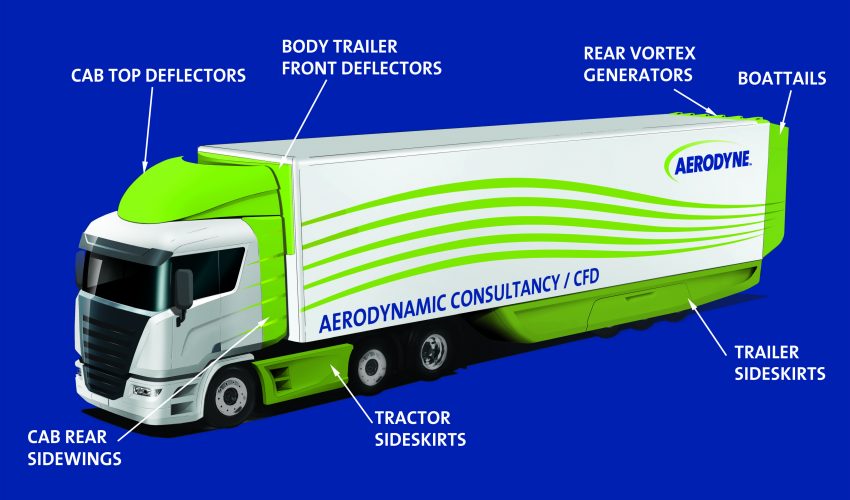 Aerodyne Global Ltd – MARKET LEADERS IN INNOVATIVE TRUCK AERODYNAMICS, with the largest product range are displaying the latest truck fuel saving developments alongside the EXCITING LAUNCH of their new INNOVATIVE TRACTOR AERODYNAMICS, AERODYNAMIC CONSULTANCY SERVICES including CVAS (Commercial Vehicle Aerodynamic Survey) and CFD (Computational fluid dynamics).
Come along for a coffee and see how much fuel we can save your fleet.