Keep your foot (aerodynamics in this case) on the Gas…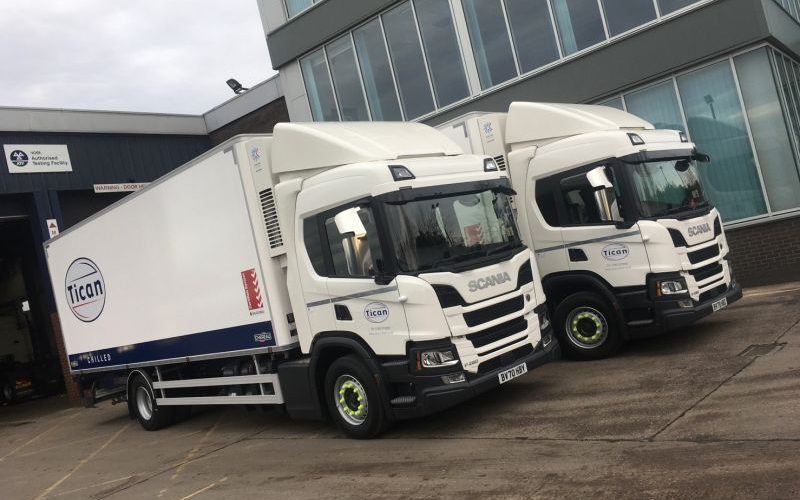 Aerodyne developed custom aerodynamics for TICAN (CHILLED) Ltd's new fleet of gas powered Scania Trucks.  The vehicles complete with fridge bodies and some amazing low emission fridge units.
Together these developments will reduce the carbon footprint that TICAN (CHILLED) LIMITED are looking to achieve as part of their sustainability drive.
Share your CSR goals with Aerodyne today – how could our aerodynamics help you?  The correct Air Management is critical to ensure optimum efficiency for your fleet – can we help with you truck spoiler system?  If we can't save you money we will say…