Innovation in truck CO2 reduction helps fleets meet their CSR goals …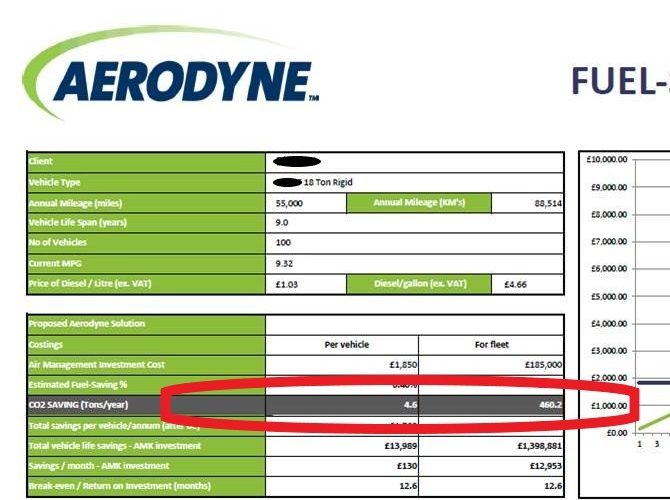 Most corporates spend a vast amount of time and money focusing on their USP's to gain market share; be it, product choice, price, service, store location or layout etc, and up to recently, these USP's have been the driver for consumer behaviour…  Now in 2020, the world is changing and the public are significantly more concerned about environmental responsibility and companies taking CSR (Corporate Social Responsibility) seriously are where they want to buy.  Price, product choice etc are becoming less important as consumers scrutinise corporates and their CSR stories.
What is your CSR story going to be for 2020?
Whilst driven to help you achieve a reduction in your CO2 footprint and fuel consumption, Aerodyne are constantly working with fleet operators to challenge the status quo in carbon reduction through truck aerodynamics.  All our fuel-saving recommendations come complete with an estimated Co2 saving in tonnes per vehicle, as per the above example – 4.6 tonnes per vehicle and 460.2 tonnes across the fleet this year…
Contact our team of trusted advisors today to see how we can help.