Don't get caught napping, make your business life easier with a sleeper pod.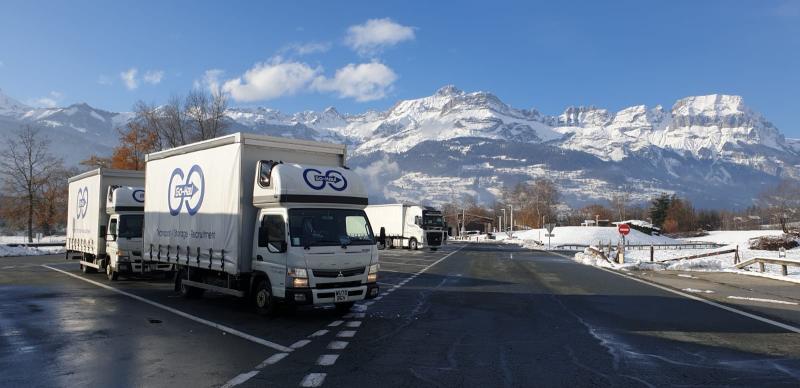 At Aerodyne Global, we like to make our clients' lives easier. For many, this involves helping improve aerodynamics, which reduces drag, fuel costs and emissions but, for a few, we offer something quite different.
When it comes to an easy life, the past couple of years hasn't been at all helpful. For business owners especially, a whole host of extra restrictions has meant their operations and logistics have had to be completely rethought.
It's no secret that driver shortages have impacted the UK supply chain hugely, but what about some of the smaller operations? Those businesses that suddenly find their offering only works if they can deliver will have encountered a lack of hotel space, social distancing travel restrictions and increased costs to name just a few covid-related challenges.
One of our less well-known products has come into its own during this time: the humble sleeper pod.
Flexible accommodation for businesses who have had to pivot
This unassuming, yet surprisingly practical accessory can be supplied new for the majority of makes and models of 3.5 ton and 7.5 ton trucks. It can also be retrofitted if required.
With its own aerodynamic properties, the sleeper pod is a hugely practical and affordable way of converting a 3.5 ton delivery truck into a viable solution to keeping your business running and able to deliver further afield or during anti-social hours. It negates the need for hotel accommodation, enables full social distancing and gives you complete flexibility when it comes to planning your logistics.
If you've had to pivot your business model to cope with lockdown and other restrictions, this could be good news for you.
The pods are the ultimate in comfort with full velour upholstery and an 80mm thick mattress. They come fitted with two graphite-coloured windows plus an internal light and two ventilation grates. Finally, there's a compartment for personal belongings and a night heater. There are options to link up radios or antennas plus a standard cigarette lighter outlet for power.
If a sleeper pod sounds interesting, simply check the truck models on our website to add one that is compatible. As with all our products, we offer a complete service that includes both onsite and offsite fitting and after-care.
For enquiries, contact our sales team on +44 (0)1778 422 000 or email sales@aerodyneuk.com