Are your vans ready for the new WLTP regulations?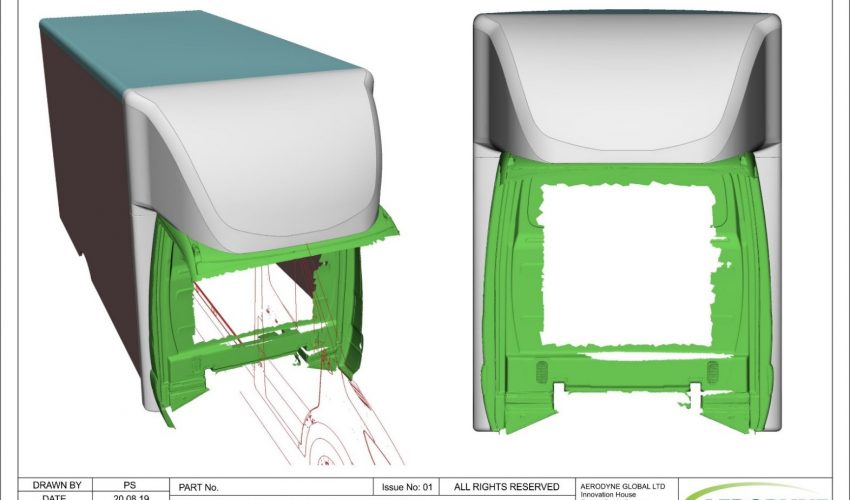 If not, they should be. The latest phase of the World-harmonised Light Vehicle Test Procedure is now with us. The law now demands that bodybuilders all comply by working within the OEM guidelines. These vary from one OEM to the next and may vary within the same chassis type, depending on the engine size.
What exactly is WLTP?
The Worldwide-harmonised Light-vehicle Test Procedure laboratory test measures fuel consumption, CO2 and pollutant emissions from cars and N1 class commercial vehicles.
The frontal area of any vehicle is crucial. It's where aerodynamic drag begins. The greater the drag, then the harder the engine has to work to move the vehicle, using more fuel and more harmful emissions.
Why do I need to comply?
Once the body is built, the frontal area of the vehicle will need to be declared. If, as a bodybuilder, you fail to comply with the new WLTP regulations, then you'll have to make modifications before you can register it. The costs and disruption could be massive. Getting it right – being compliant – is critical. But there's good news. We have just what you need to ensure WLTP compliance.
Where does Aerodyne come in?
We always make sure we stay ahead of the compliance game. We're producing a new range of WLTP-compliant Lutons. We'll advise you of those all-important frontal-end allowances. From Day 1, we'll give you all the guidance you need to get the body design exactly as it should be.
Any other benefits?
Here's the full list of benefits brought you by Aerodyne Luton pods
New stylish design to compliment cab features
Compliant with WLTP frontal area regulations
30% weight saving against traditional 1-piece pod increases vehicle payload
Fast fitting (side wings locate into pod base)
Lightweight GRP floor shelf available as an option
Palletised for easy storage, movement and space-saving in your yard
Save in-service repair costs (replace single parts, not the whole kit)
We're compliance design experts – we know what we're doing
Getting it wrong could cost you the earth!