Aerodyne Supplies Waitrose Gas Truck Trial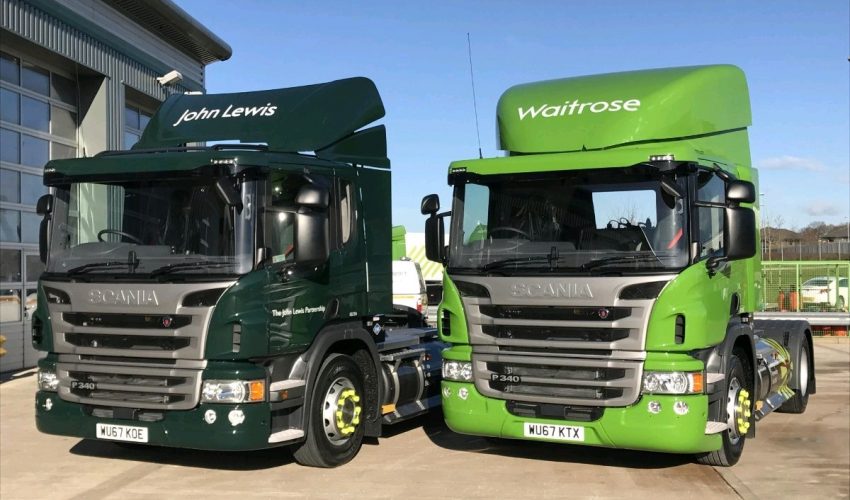 During 2017, Aerodyne supplied 13 Air Management Kits for the John Lewis Partnership with their Waitrose gas truck trial. Waitrose are trialing a small fleet of compressed natural gas (CNG) Scania tractor units. These run on biomethane, emitting 70% less CO2 than traditional diesel vehicles. This has significant benefits for the environment and  the sustainability of their operations. To read more about the Waitrose trial see this article https://www.commercialfleet.org/news/latest-news/2017/02/09/waitrose-launches-fleet-of-cng-fuelled-trucks-with-500-mile-range.
The image above shows two John Lewis Partnership tractor units. On the right is a Waitrose-liveried tractor unit with an Aerodyne Air Management Kit, and on the left is a John Lewis-liveried tractor unit with a factory-fitted Air Management Kit. Go to our fuel saving calculator; http://aerodyneuk.com/fuel-saving/calculator/, to see what Aerodyne products can do for your fleet, or get in touch with our sales team.