Aerodyne Team attend Fuso eCANTER Launch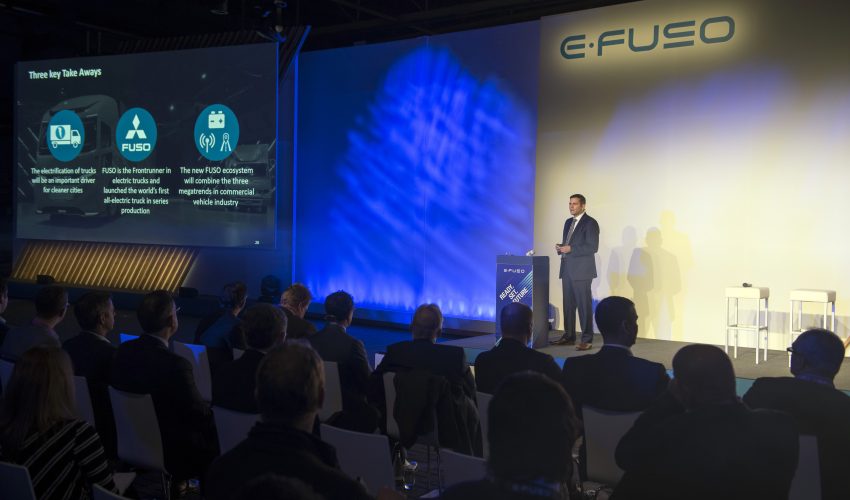 On Friday 16th, some of the Aerodyne team attended the Fuso eCanter Launch ceremony, at the Printworks in London. The day was a visionary and inspiring day, with several keynote speakers highlighting the future trends in the commercial vehicle industry, and keys for the new vehicles being handed over to their owners.
The three customers that took delivery of the eCanter on Friday were delivery firm DPD, flour milling giant Hovis and logistics business Wincanton plc. Speaking at the launch, CEO of Daimler Trucks Asia Marc Llistosella said the eCanter was the "ideal solution" for London as Mayor Sadiq Khan plans major emission reductions. "It is the customers that have asked for electric vehicles, as perceptions change in environmental matters, not just here but globally," he said. "Trucks are the indispensable backbone of society, and the industry is seeing three new ABCs emerge: urbanisation, clean energy and technological development."
Aerodyne has been closely involved with the UK launch of the eCanter, developing and fitting air management kits to the Wincanton and DPD eCanters. In testing at Millbrook Proving Ground before the launch, eCanters fitted with Aerodyne AMKs were achieving 12% more range than eCanters without.