A new publication for a new decade…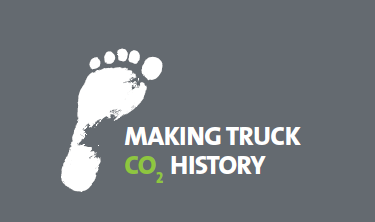 A new year, a new decade and a new service from Aerodyne … Welcome to CO2. A quarterly publication designed to keep you informed all year round about developments in the vehicle-streaming sector. CO2 represents our contribution to the global task of reducing CO2 emissions.
Inside issue no.1 – coming soon
Each issue will include articles and case studies on how new design solutions are making a serious impact on CO2 emissions from large vehicles.
How often have you heard the argument that applying aerodynamics is irrelevant for trucks that only operate at low speeds i.e. in urban areas? Our article provides crystal clear evidence that debunks the theory for good.
Take a look too at our Ocado case study. Here we look at the benefits that the world's largest online-only supermarket has enjoyed with the introduction of the Aerodyne Aeromatic® auto-adjust wind deflector. The system adjusts automatically between 5m high double-decks and their 4.2 m high single-deck trailers, bringing Ocado enormous fuel consumption benefits.
Spreading the word
We believe that publishing CO2 in hard-copy format will give far greater value than an email newsletter. With a copy that sits in your office or reception area, you, your people and your visitors will have ready access to current thinking and the latest innovations in this critical sector. Not only that – you'll also be delivering the message that you share our vision of a leaner, greener planet.
We hope you enjoy reading CO2. Let us know your feedback. We'd love to hear what you think. Let us know too if you know of any colleagues or contacts who would enjoy reading future issues.
Please email sales@aerodyneuk.com with your details (as below) to receive the CO2 magazine with articles and case studies on how new design fuel saving aerodynamic solutions are making a serious positive impact on CO2 emissions.
Name:
Position:
Company Name:
Postal address:
Website:
Telephone No.: