New Air Kits for Reynolds Isuzu's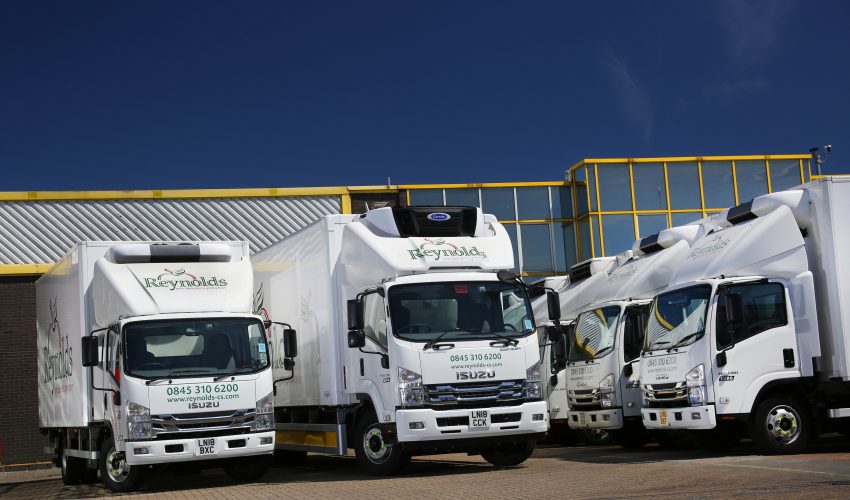 Reynolds Catering Supplies has added 37 new Isuzu 13.5 & 7.5 tonne rigid trucks to the already Isuzu dominating fleet.
The vehicles have the  Aerodyne WR-3011 & WR-3012 (13.5T) and WR-3010 & WR-302E6 (7.5T) modified to suit the body mounted refrigerated unit.  These deflectors and sidewings will help streamline the vehicles in order to reduce the overall fuel consumption and thus operating costs, as well as improving the fleet image.