"
"Aerodyne have supported Travis Perkins over recent years providing aerodynamic solutions for our fleet of rigid trucks. They have worked closely with our chosen bodybuilders to develop solutions that are operationally effective and aerodynamically efficient. Their knowledge and expertise in truck aerodynamics has assisted us in reducing our Co2 footprint, whilst saving fuel costs too.  
I would recommend them as experts in their field to other fleet operators looking to reduce Co2 and save fuel"
James Taylor
Central Fleet Manager, Group Transport.
Travis Perkins plc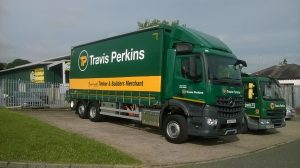 "
Experts in reducing Co2 and saving fuel...